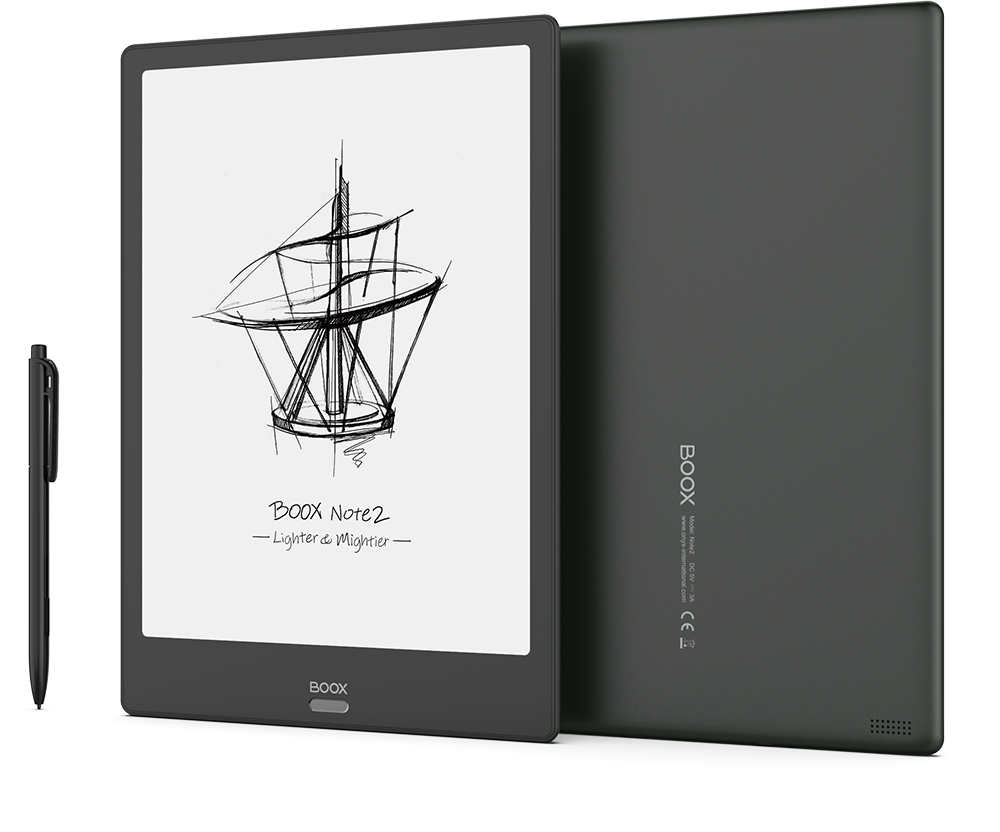 BOOX Note 2
$4998
Mighty Processor: Equipped with Octa-core 2Ghz Processor, Note2 supports high-speed computing for smooth performance.

Android 9.0 OS

: Note2 has taken its capacity to a whole new level for substantial improvements on software features.

Fingerprint Scanner

: Strengthen the security of your personal information. Simply unlock your device by just tapping on the back navigation button.

OTG Support

: Attach SD cards, keyboards, mice, and other extended tools to your device with no driver needed.